公共 之一:從 「空氣墻」 到 「雲空間」
反思香港工廈建築表层空間
COMMONS I: FROM AIR-WALL TO CLOUD SPACE
RETHINKING HONG KONG INDUSTRIAL BUILDING ENCLOSURE

港大建築 2022 秋三年級設計工作室
HKU FALL 2022 YEAR 3 DESIGN STUDIO

From Otto Wagner's layered skylight to Le Corbusier's concept of "mur neutralisant" and Abraham William Hajjar's "Air-Wall", a parallel mapping of the development of double-skin façade and the history of modern architecture would reveal their geographical overlap by climate. In a temperate climate, where the available air is relatively dry and the temperature would change throughout the seasons, the double-skin facades share a language of transparency and use of the air as a closed system insulating the building's inside. In tropical and subtropical climates like Hong Kong, the fluctuating humidity would require an open system of lattices and shades and an architectural understanding of "air" like clouds - accumulated masses of liquid droplets, frozen crystals, and fluid particles rendered visible as a buffering medium between the inside and outside.

In this studio, we develop typological transformations of Hong Kong industrial buildings by considering the potential of water and air for the making of thermal experience, reconceptualizing the double-skin facade from "air-wall" to "cloud-space". Its forming process of evaporation, saturation, and condensation suggests a possible turn to meteorological tectonics for space and architecture. With water and air as the primary material for construction, this studio rethinks buildings like clouds - changeable, permeable, and sensual - as means to imagine and construct places for contemporary culture and delight.



Students
Chan Wilson, Chiu Yeuk Tung, Effendi Justine Meita, Kong Ling Chuen, Kwok Hoi Wing, Lam Kaai Yu, Liu Yichu, Mo Ka Wing, Poon Hon Yin, Wang Qianhui, Wong Lok Yu Angel

Critics
Midterm Review
Ulrich Kirchhoff, Chiara Oggioni, Olivier Ottevaere, Human Wu , Haotian Zhang

Final Review
Nelson Chan, Dennis Cheung, Zhu Tao, Jia Beisi, Zhou Ying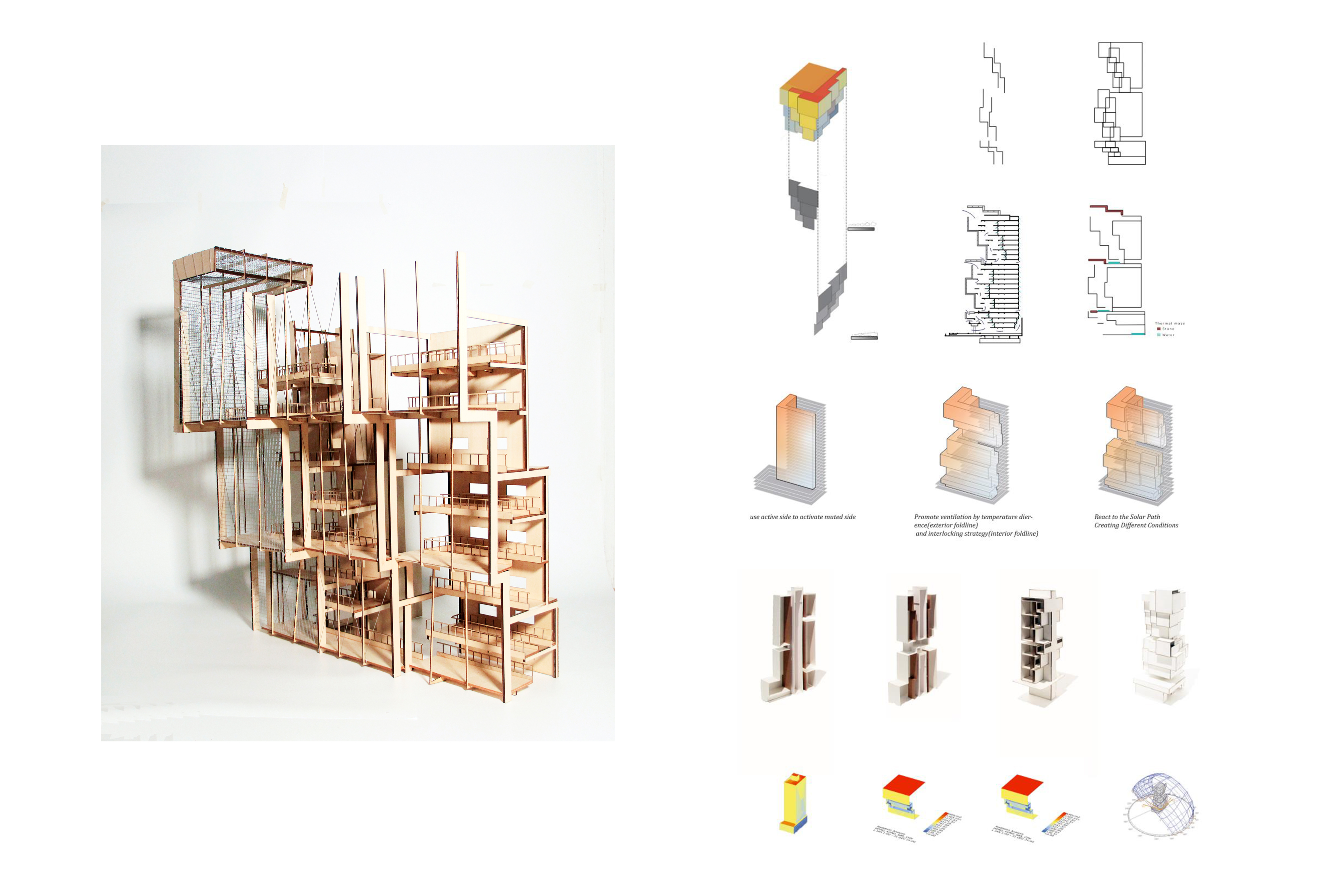 SU CHANG DESIGN RESEARCH OFFICE © 2023