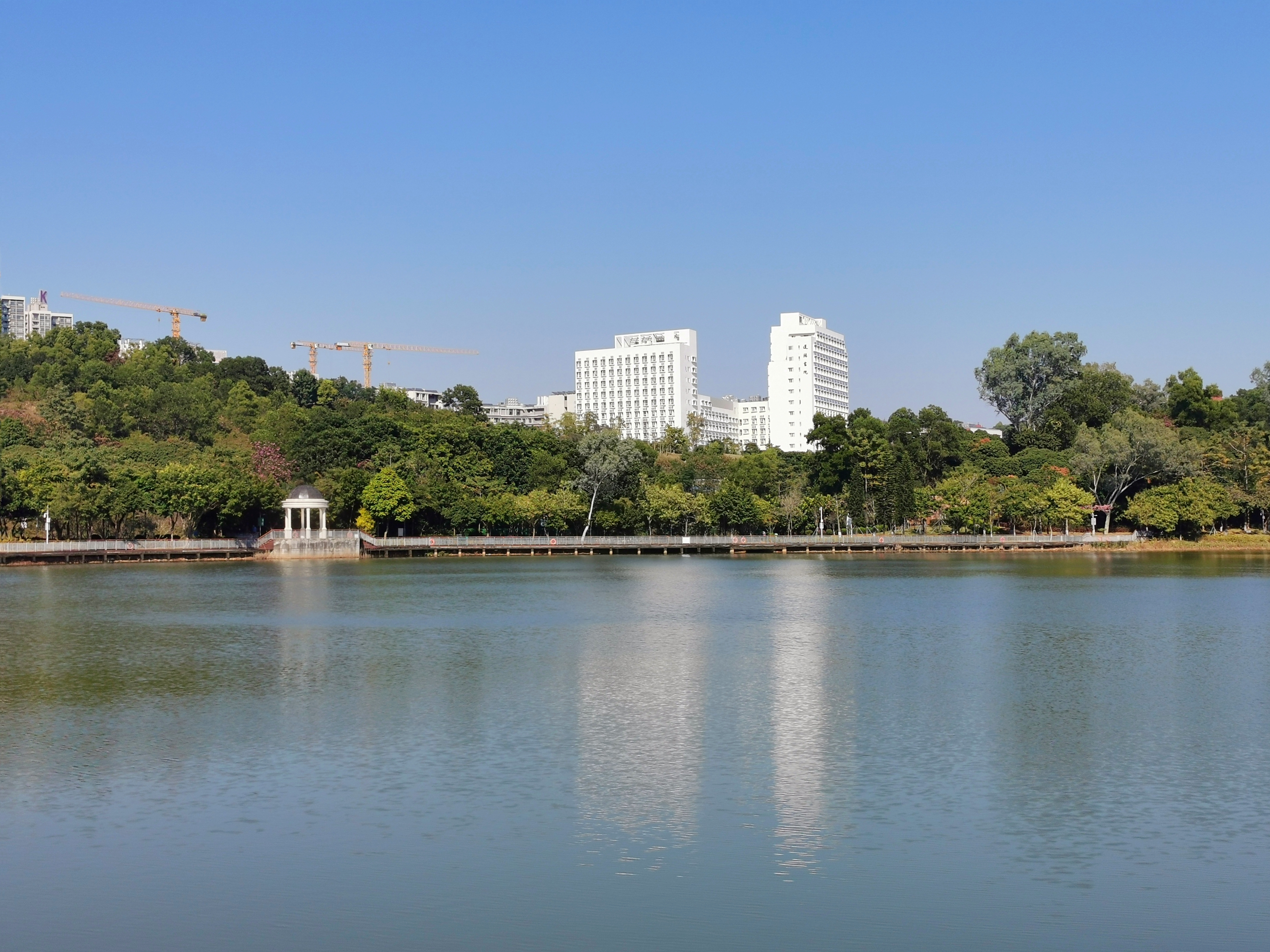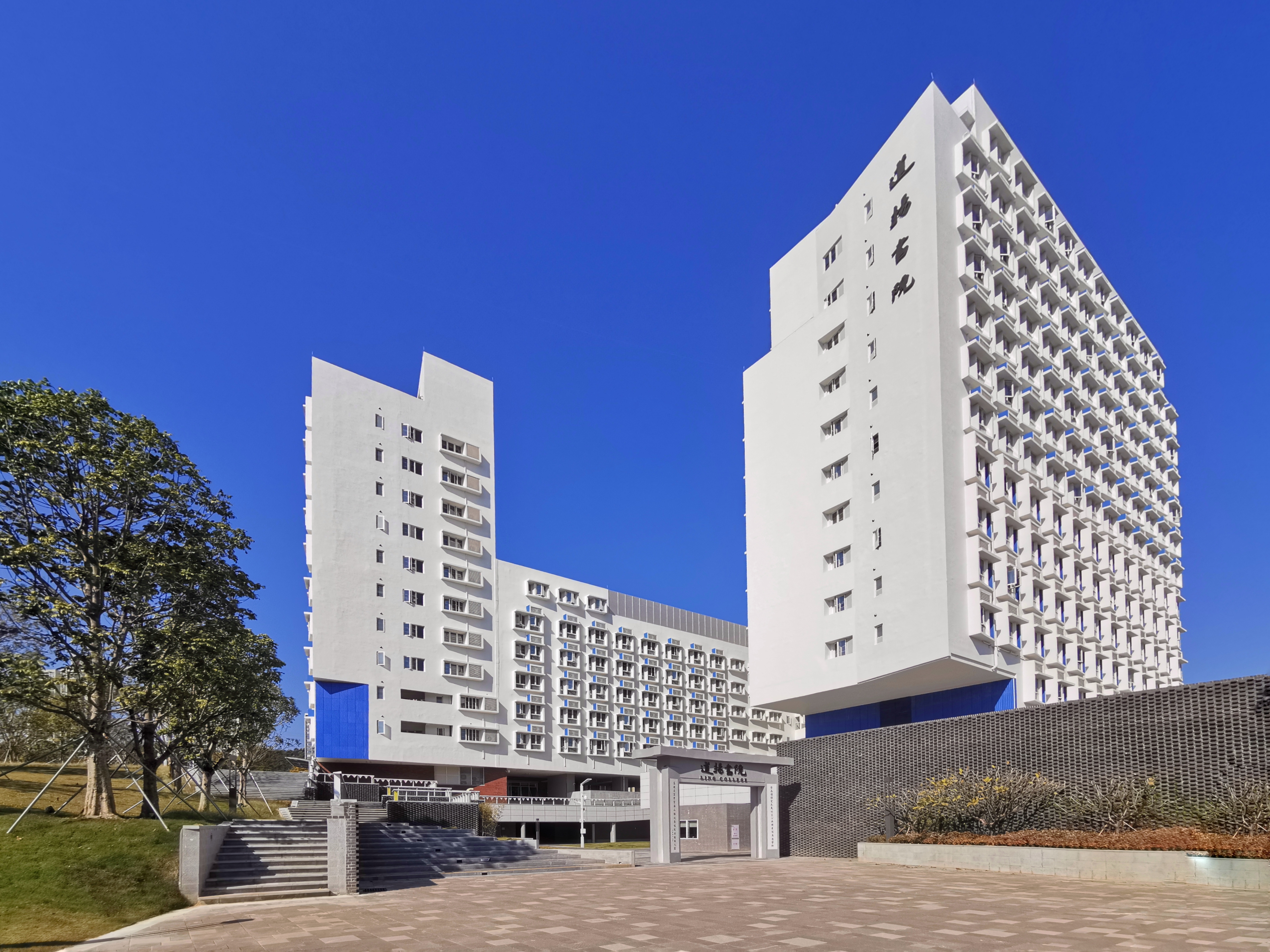 港中大深圳道揚書院 CUHKSZ LING COLLEGE
中國深圳
Shenzhen, China
2019-2022
香港中文大學深圳校園道揚書院場地南北有近五米高差,市政食用水管道穿地塊而過,用地條件復雜,密度是校園書院之最。因此,設計著重整合建築與地形的關系,將復雜的場地條件轉化為設計契機,創造與自然地景結合的宜人居住、學習與活動空間:一方面加強校園生活區整體的空間感,另一方面結合自然氣候與地形條件營造書院自身獨特的場所感與居住體驗。
道揚書院的建築形態嘗試整合校園現有兩種書院合院類型——板式塔樓加低層公共裙樓的圍合式合院和量體折疊的半開放式合院。南北高低雙塔界定出上園生活區人工建築與自然景觀的邊界,同時營造到達上園的大門形象。中間一座24米的裙樓將兩座塔樓聯系起來,形成連續的建築量體;裙樓由中軸一側退縮15米,定義出上園生活區中軸的起點廣場。
通過剖面擡升與平面轉折,與場地邊界圍合定義出東廣場、南入口、西草坪、北合院、中庭園五個不同的戶外空間。通過下首層環繞公環繞中庭草坪布置活動空間,設計利用架空連廊形成遮風避雨但自然通風的半戶外活動空間,師生可以從南面廣場進入,穿越草坪與廊道,從北側下沈庭院進入抵達上園中軸路。西側一系列疊級的臺階與平臺空間,將自然草坪與架空廣場聯系起來。整體形成內外貫連的校園公共空間。
The design of CUHK Shenzhen campus』 Ling College explores the integration of landscape and architecture as a method to create generous living conditions for a high-density residential college of the university. The site has a five-meter level difference between north-south, with a major municipal water infrastructure running through it. A careful study of the topographical condition prompts the integration of learning and activity space with the natural landscape: on the one hand, it enhances the sense of space for the campus』s living quarters; on the other hand, it creates a unique living experience for the residential college by turning the site and the climatic challenges into design opportunities.
The design of Ling College is a formal hybrid of two existing courtyard building typologies on campus—the enclosed courtyard with slab towers and low-rise public podium buildings, and the semi-open courtyard with folded volumes. Two towers mark the boundaries between the buildings and the natural landscape and form the gateway image for the campus』 living quarters. A 24-meter-long podium building connects the two towers into a continuous volume and define a campus plaza to enhance a sense of arrival for the upper campus.
By elevating the building mass in sections, and rotating the building plans along the site boundaries, the building defines five different outdoor spaces with various conditions. A covered walkway connects the shared communal spaces in the lower ground floor, and a series of cascading steps and platform spaces invite students from the lawn onto the campus plaza, forming a continuous experience around the campus through a serious of inside-outside spaces.
團隊
Team
王維仁、蘇暢、錢健石、劉凱旋、孫悅榕、張君宇
Wang Weijen, Su Chang, Halley Qian Jianshi, Liu Kaixuan, Sun Yuerong, Chang Jun-yu
客戶
Client
香港中文大學(深圳)
深圳市建築工務署工程設計管理中心
The Chinese University of Hong Kong (Shenzhen)
Engineering Design Management Center of the Bureau of Public Works of Shenzhen Municipality

合作
Collaboration
奥意建築工程設計有限公司
深圳嶺南景觀規劃設計有限公司
A+E DESIGNShenzhen Lingnan Landscape Planning and Design Co., Ltd.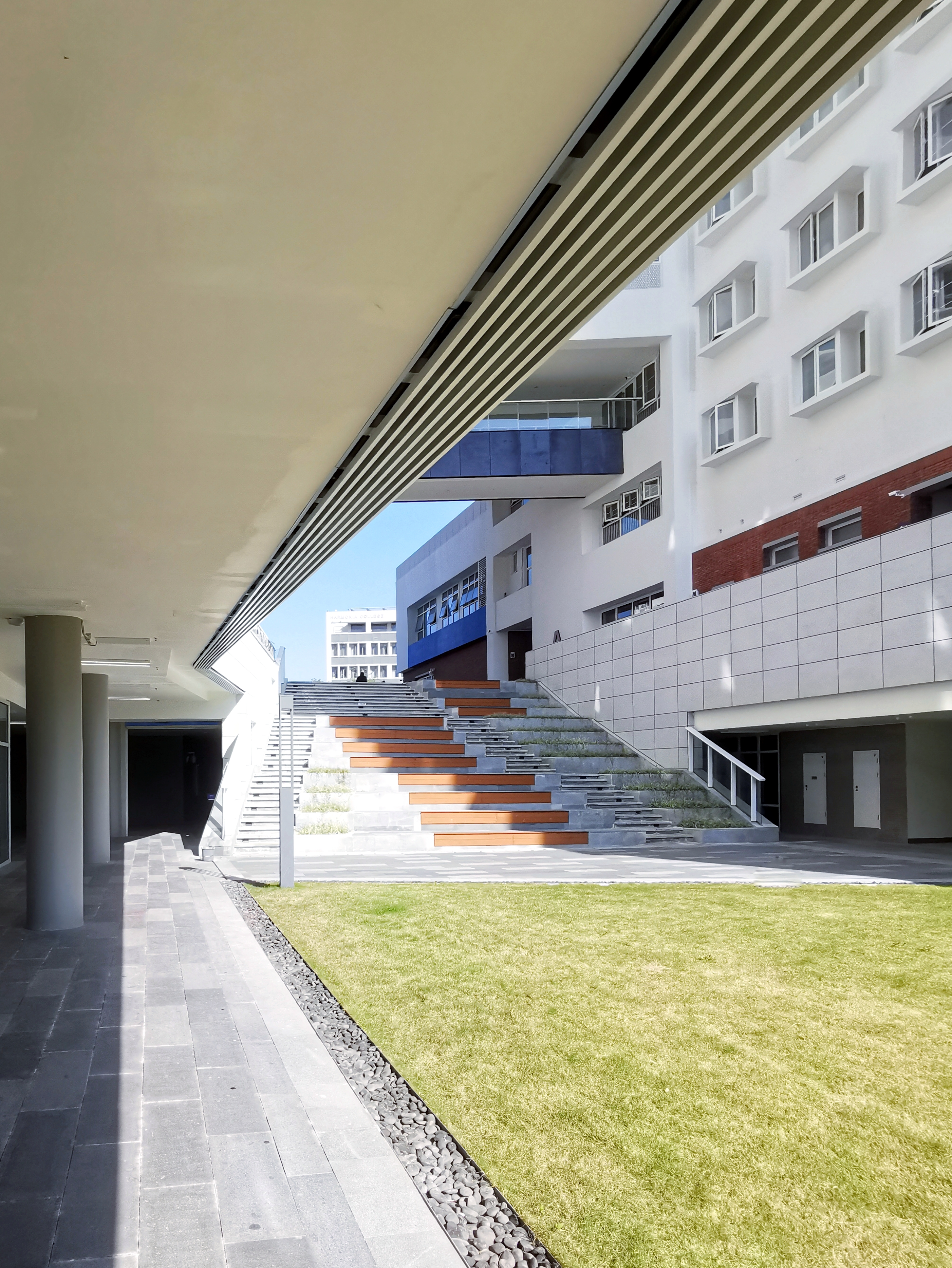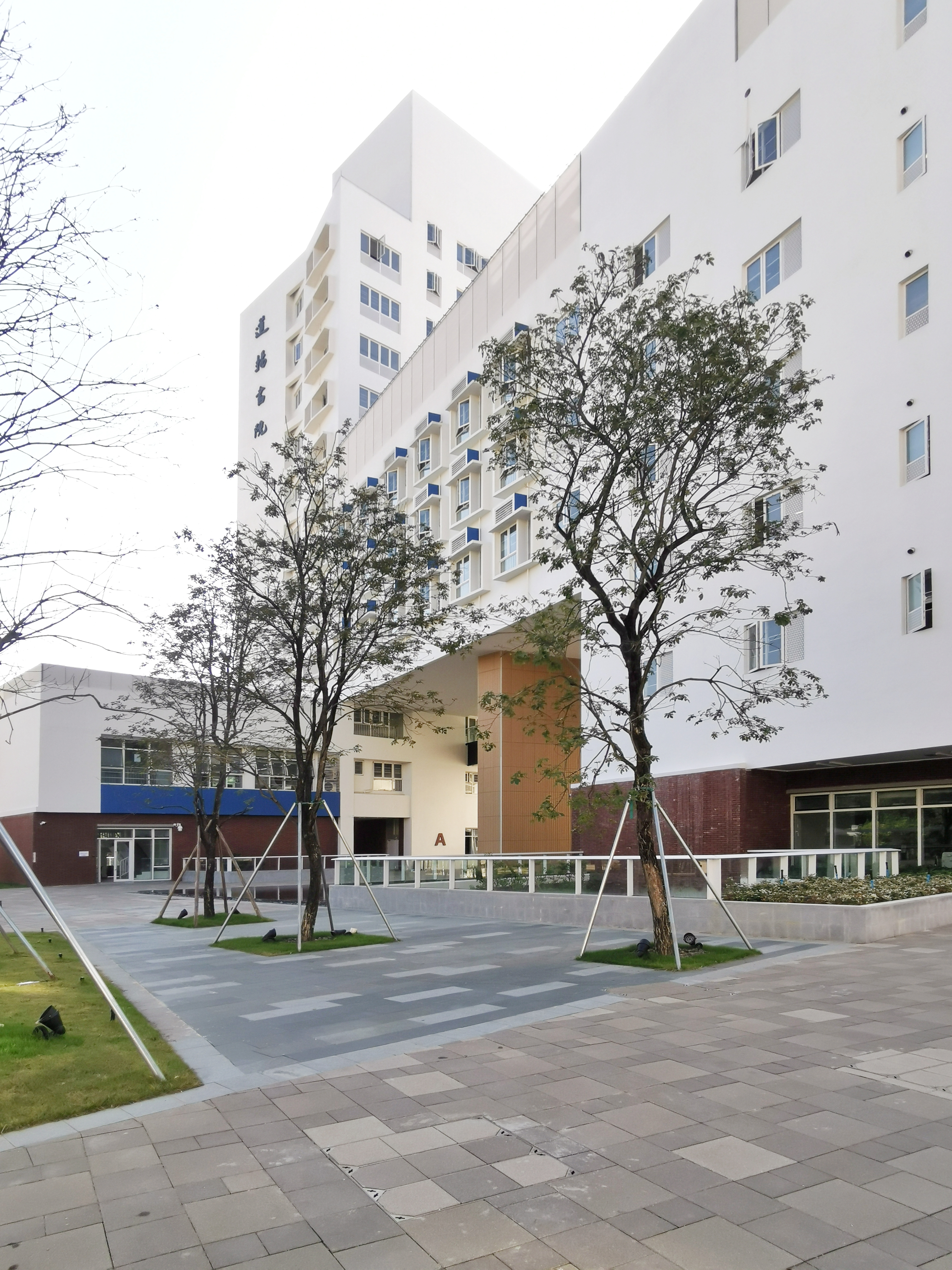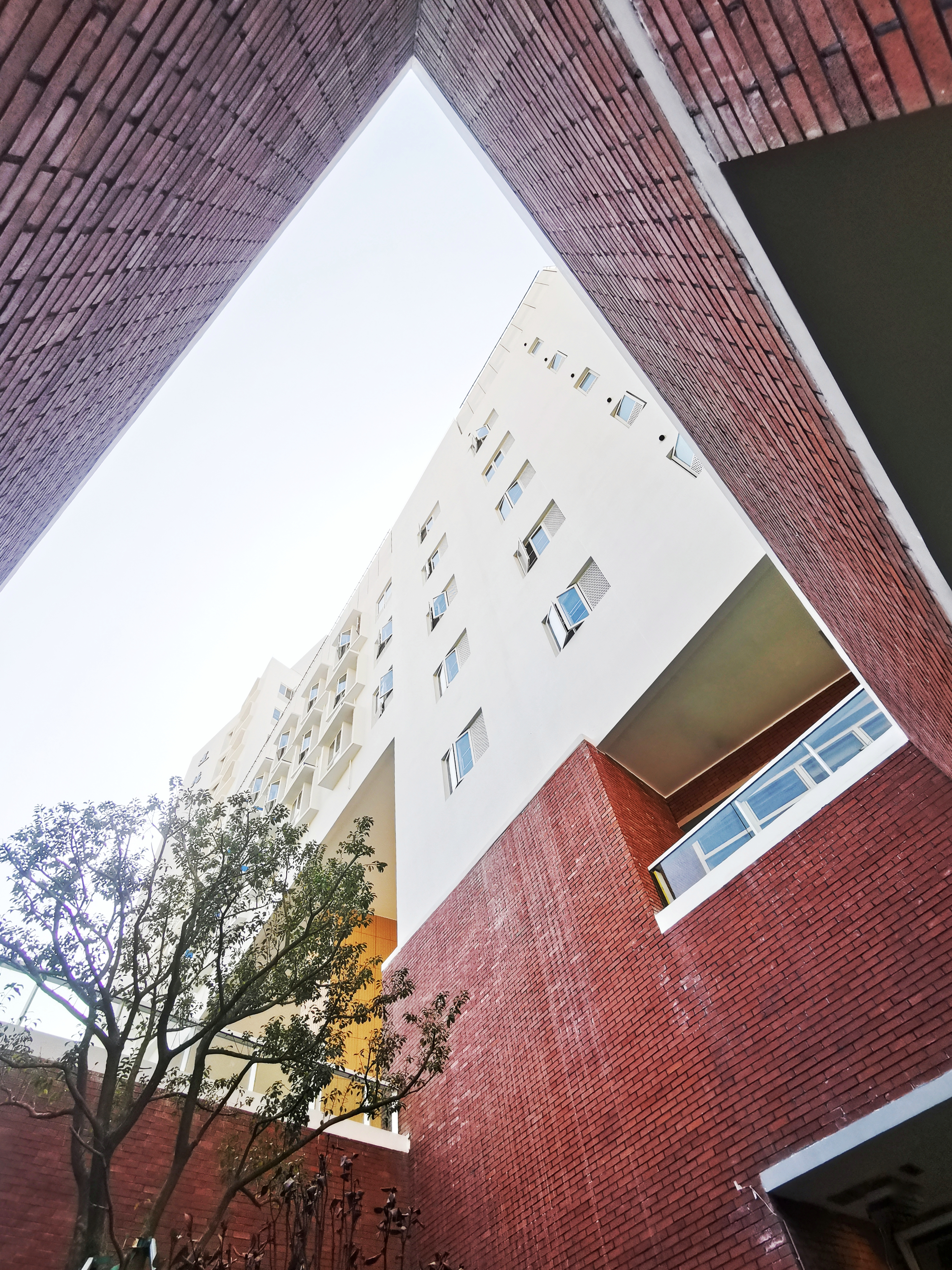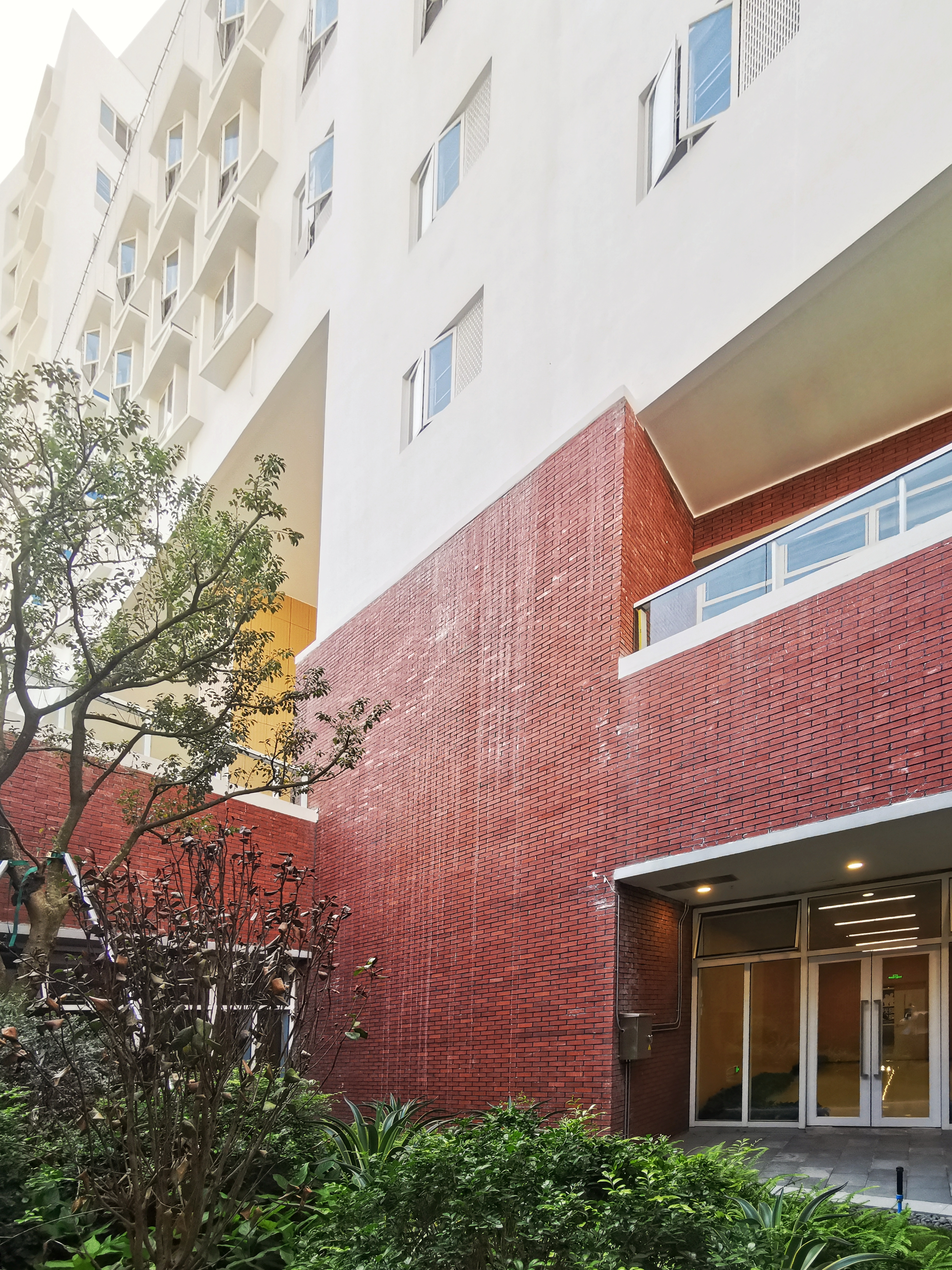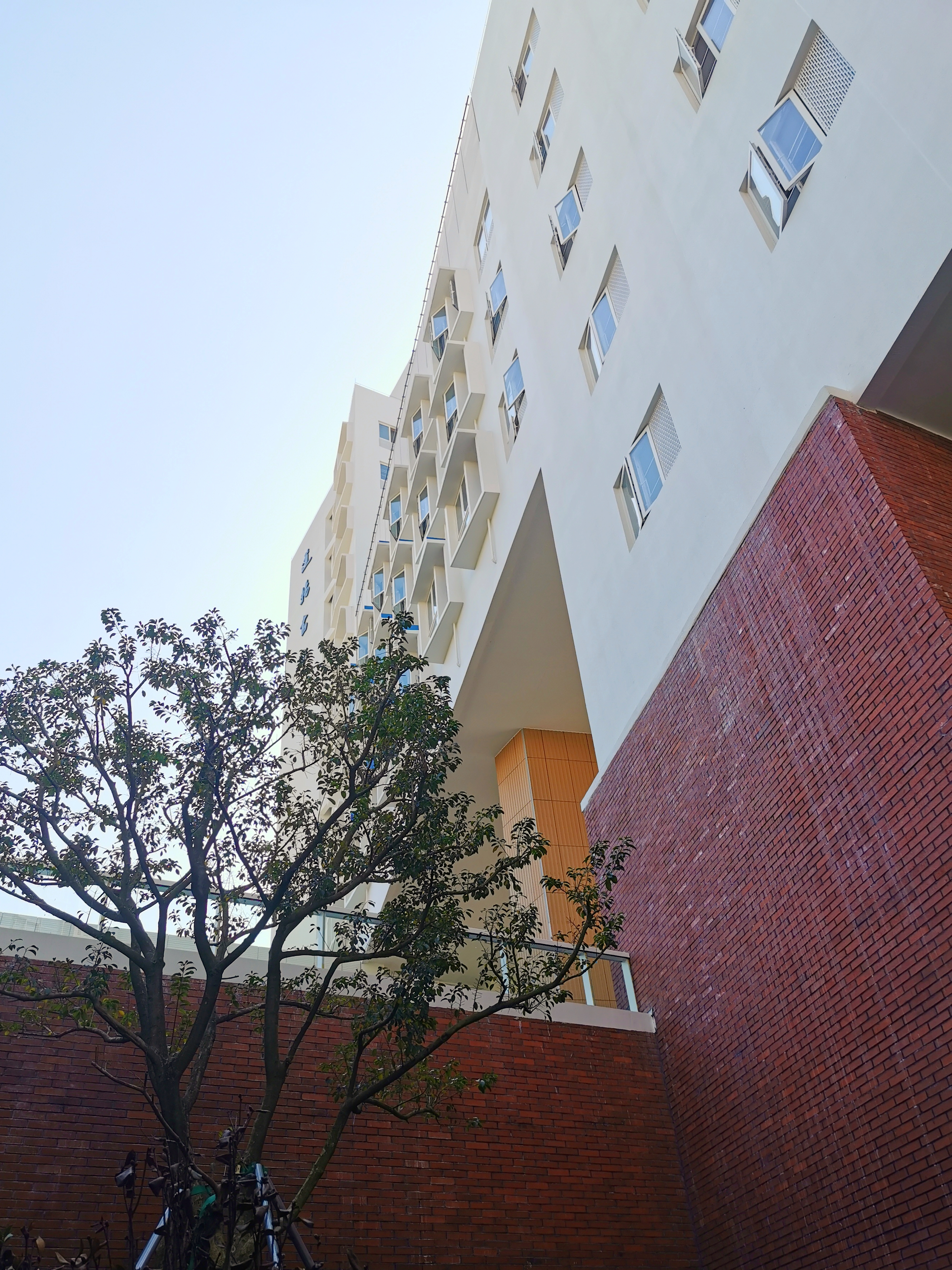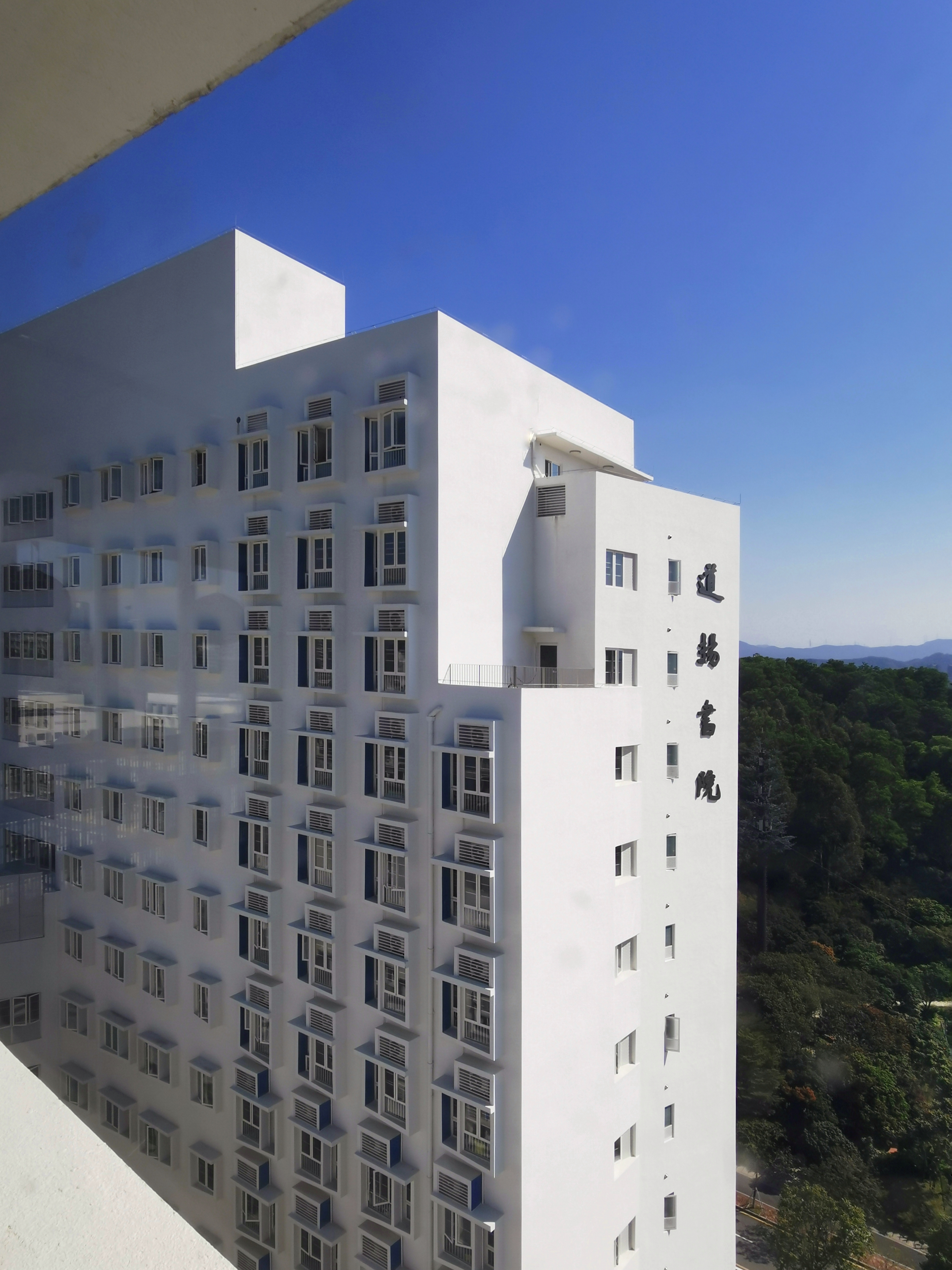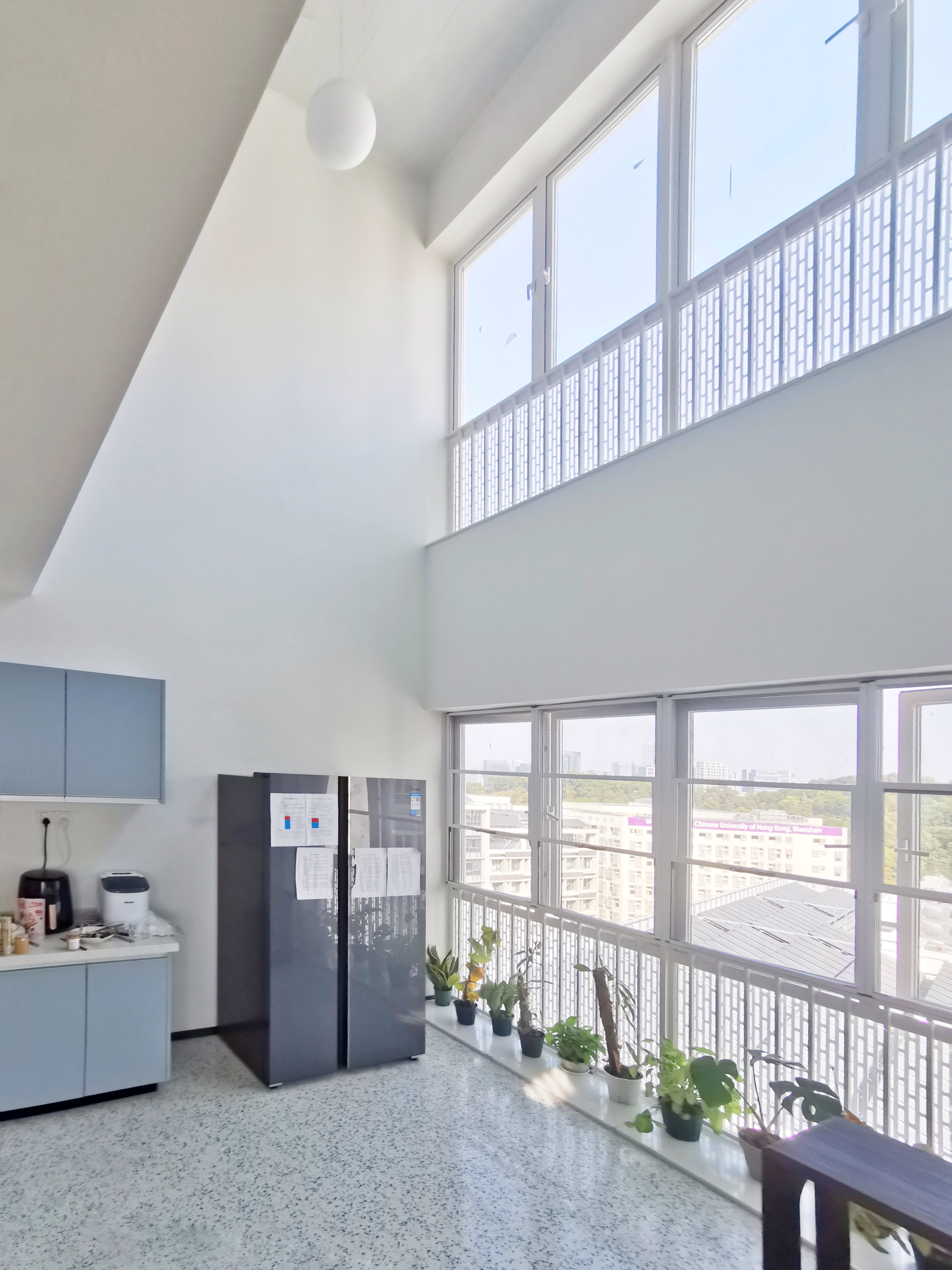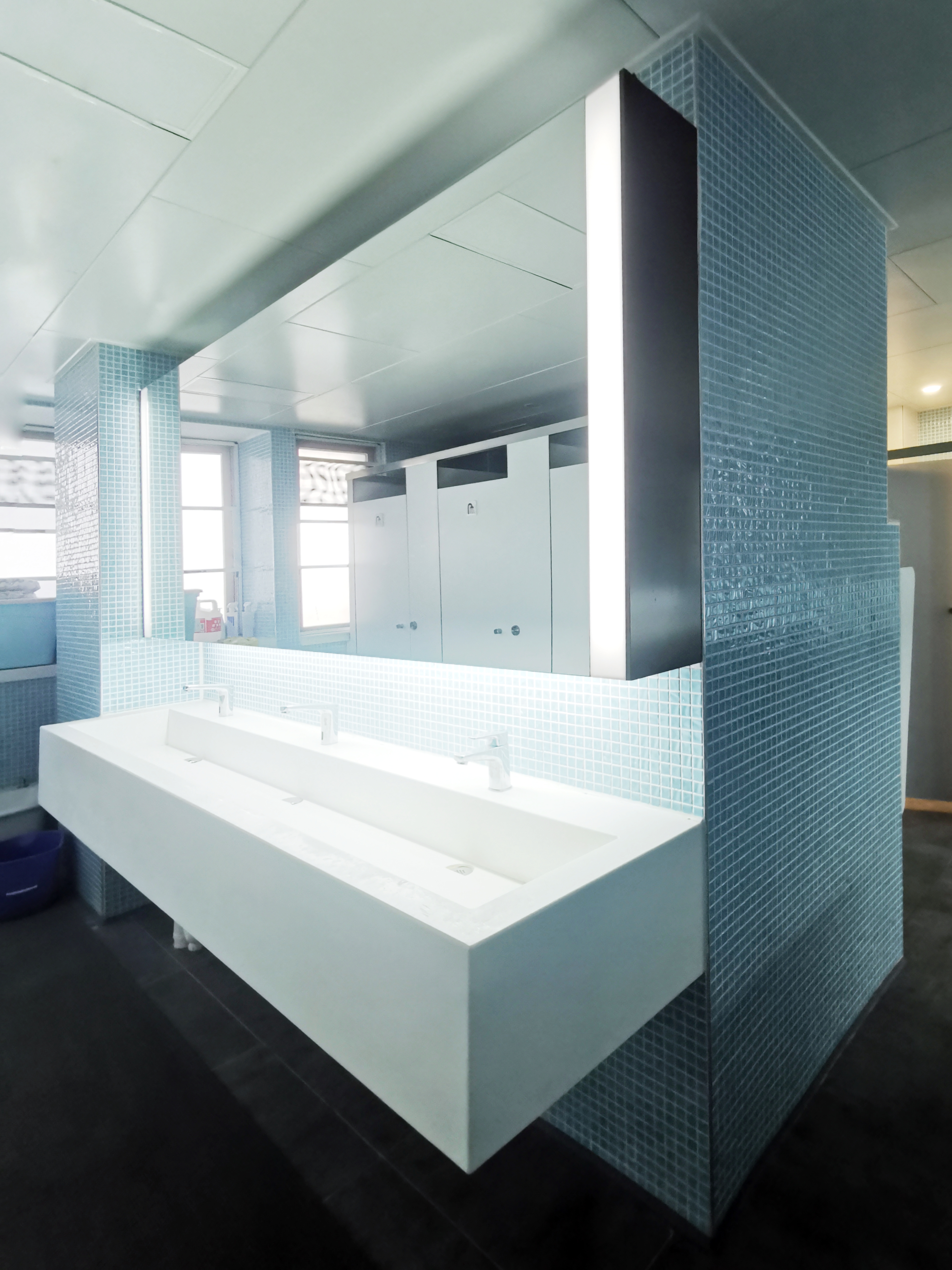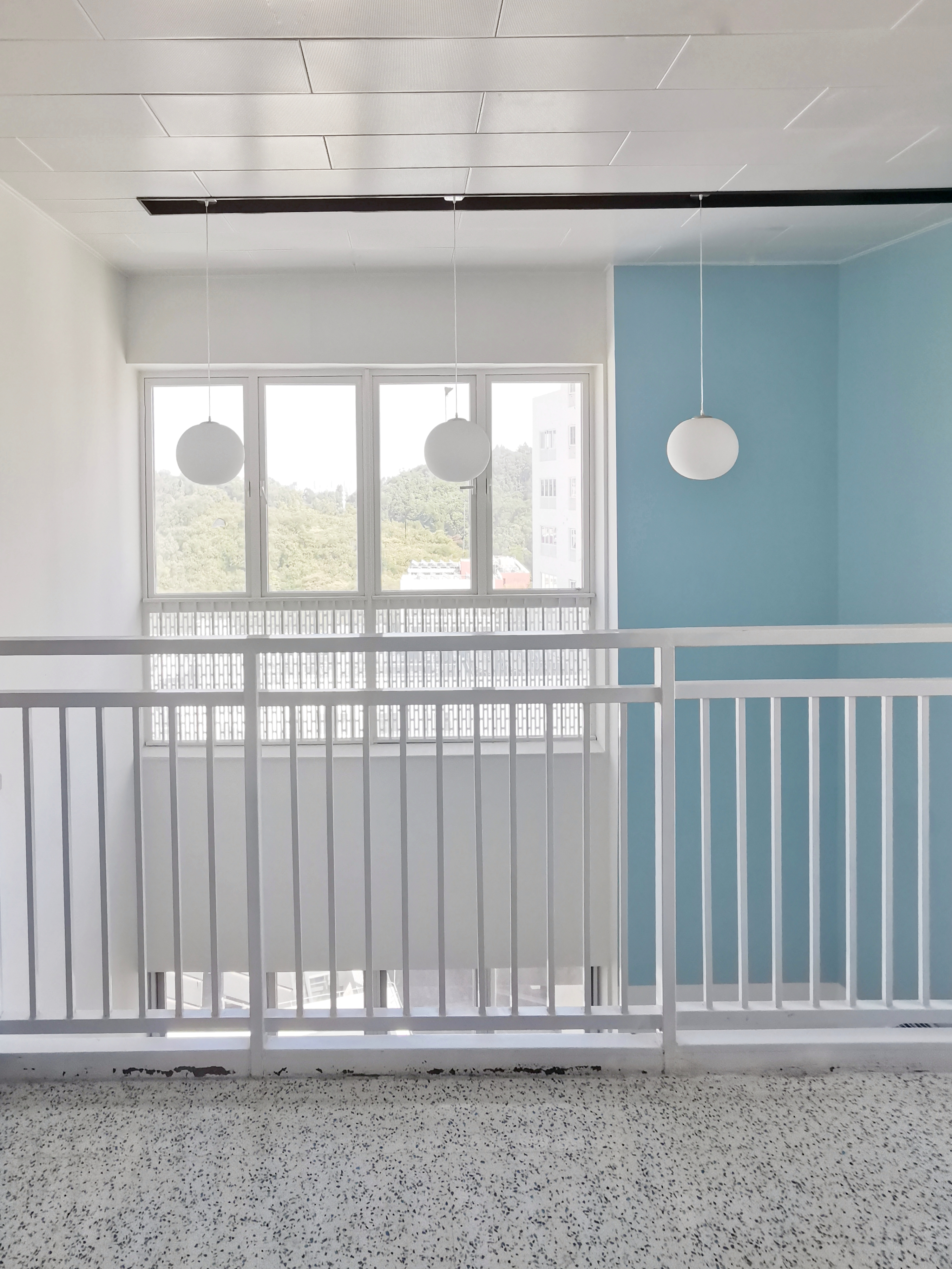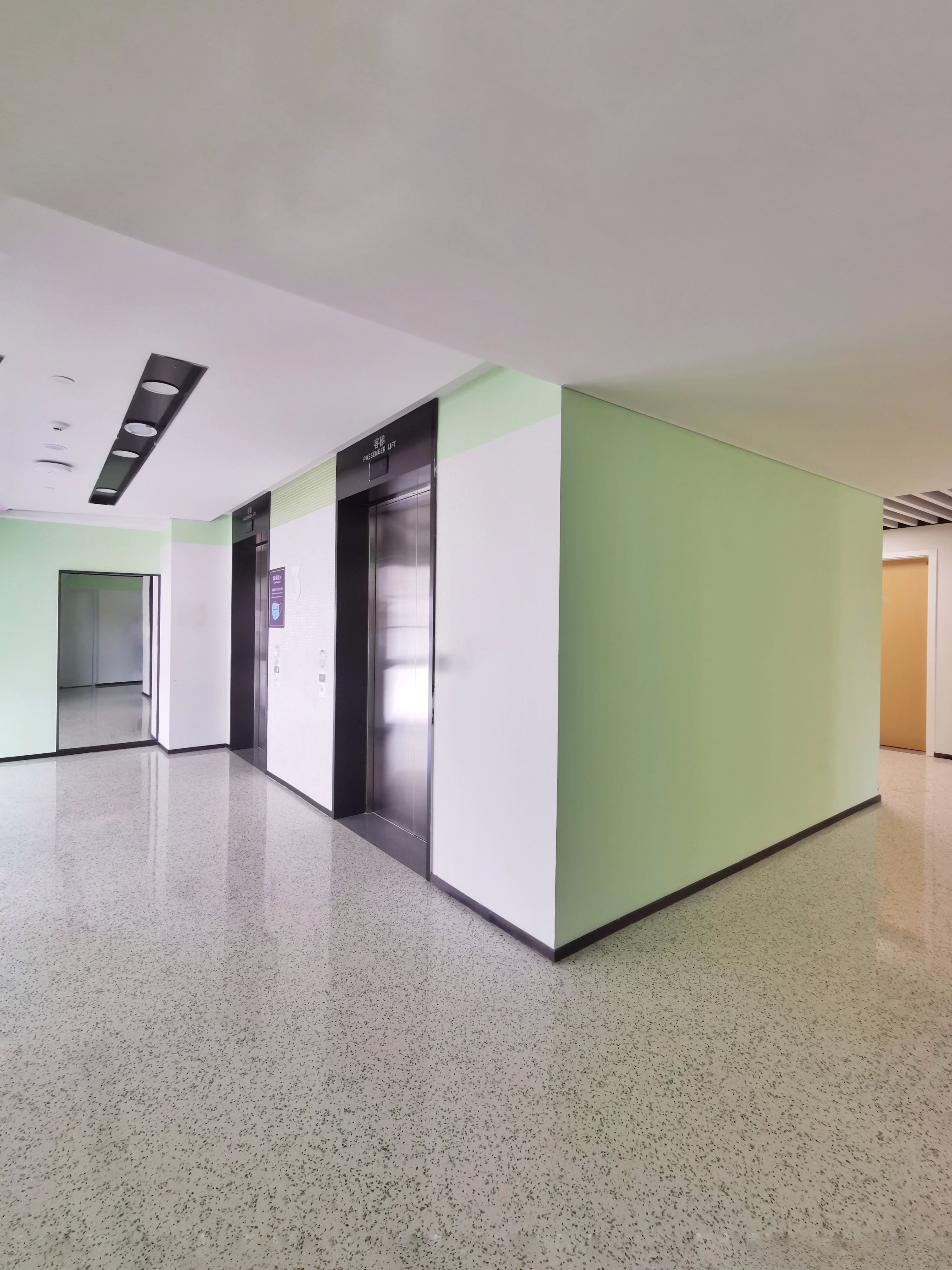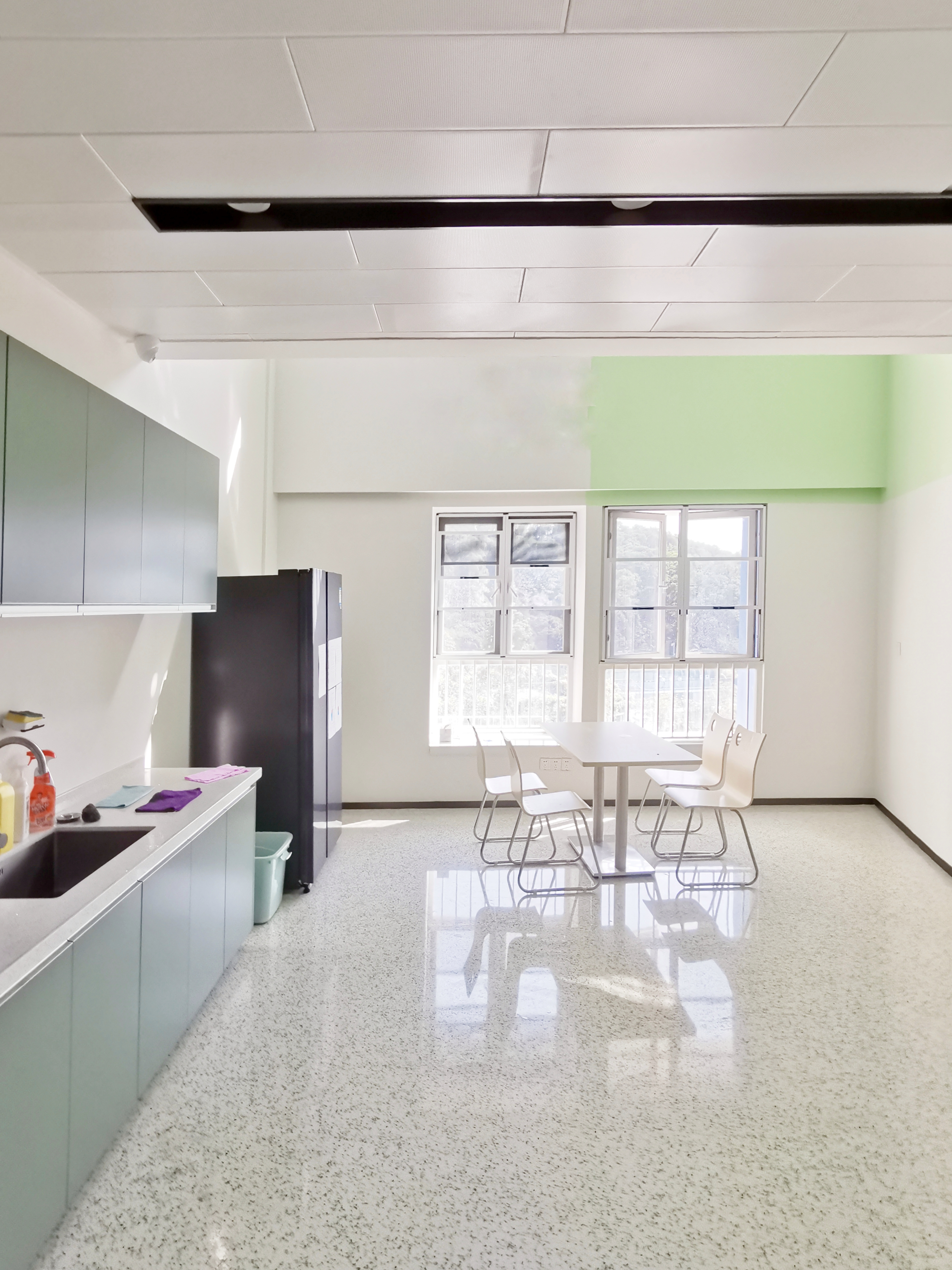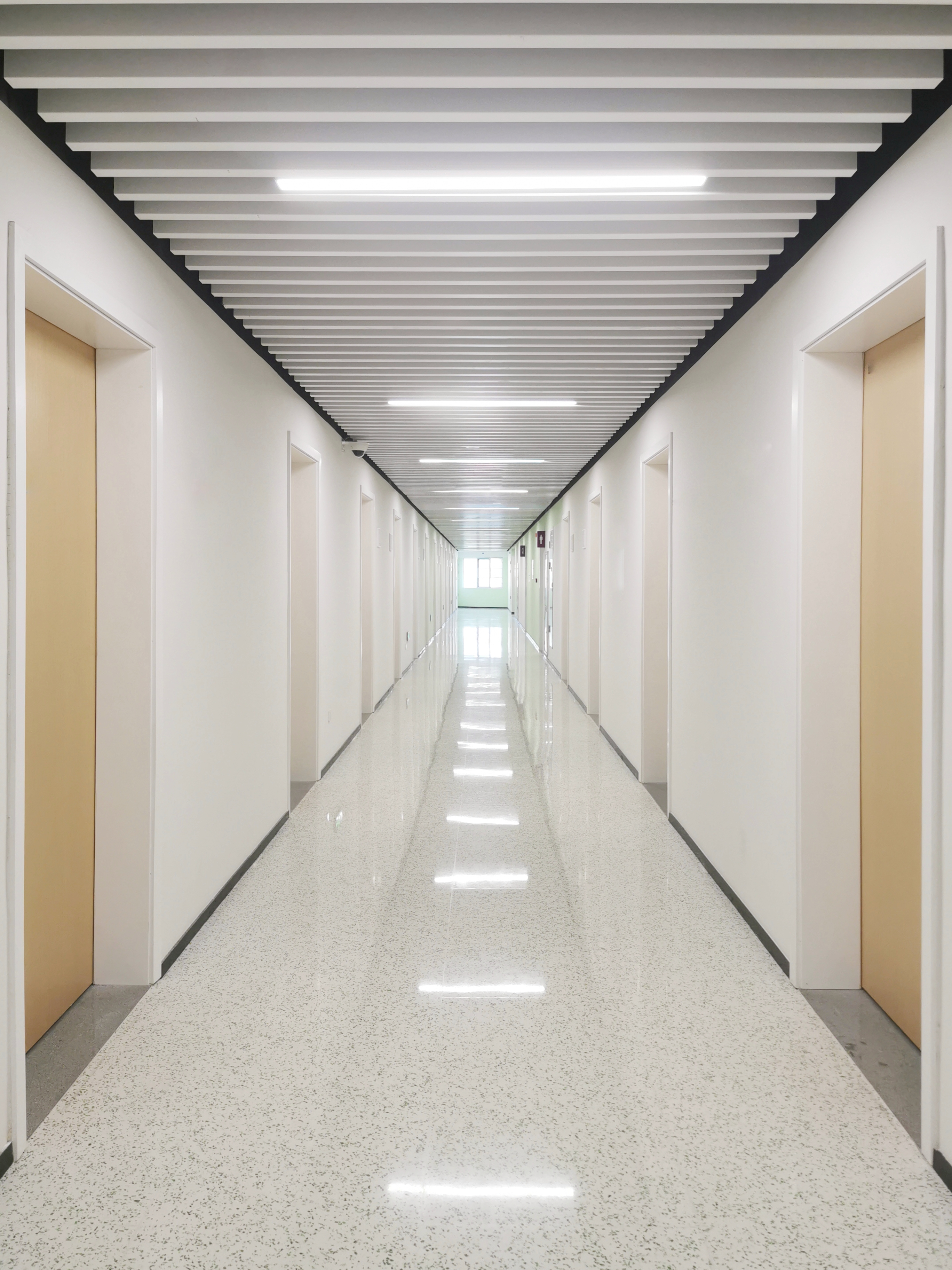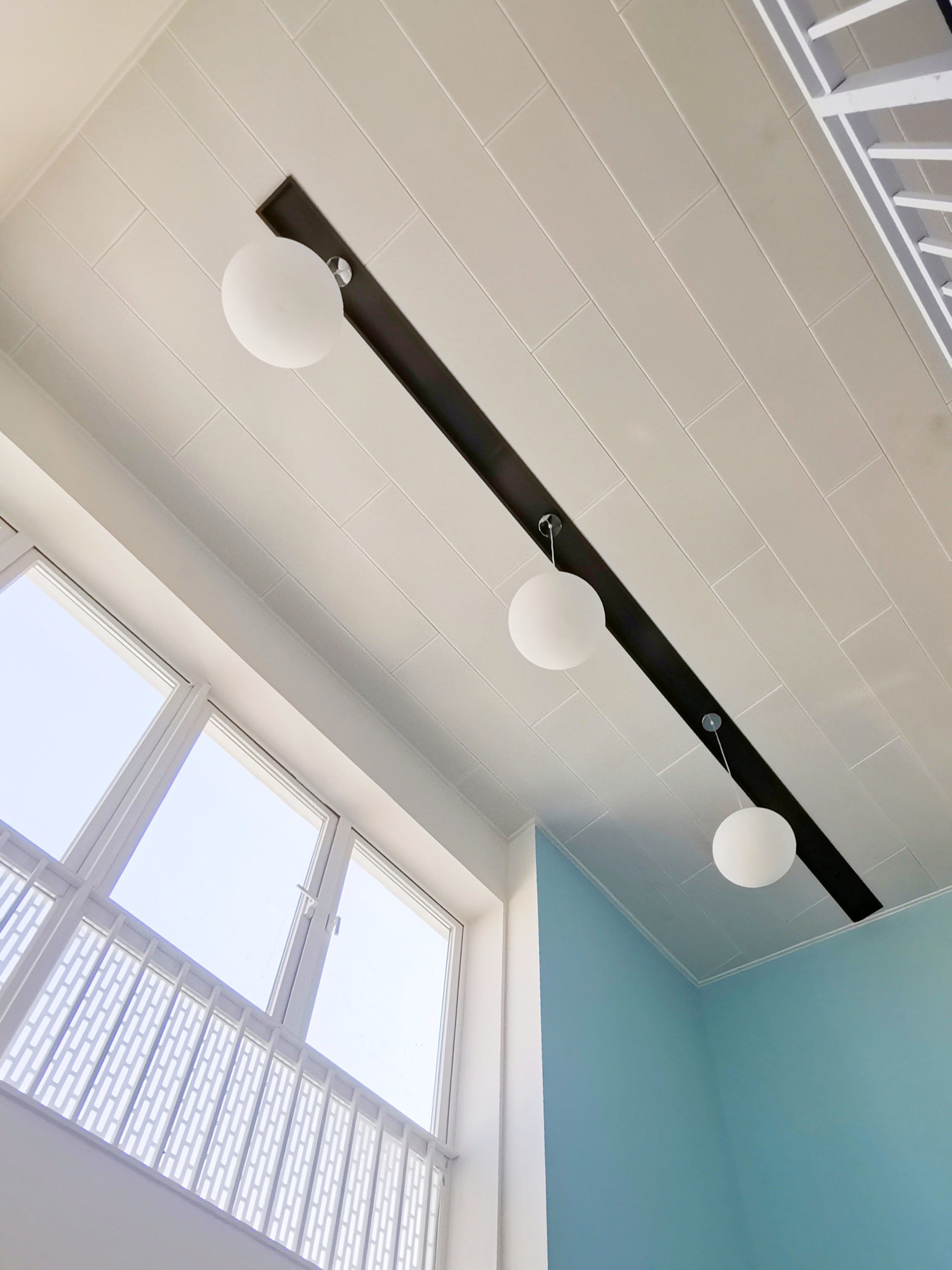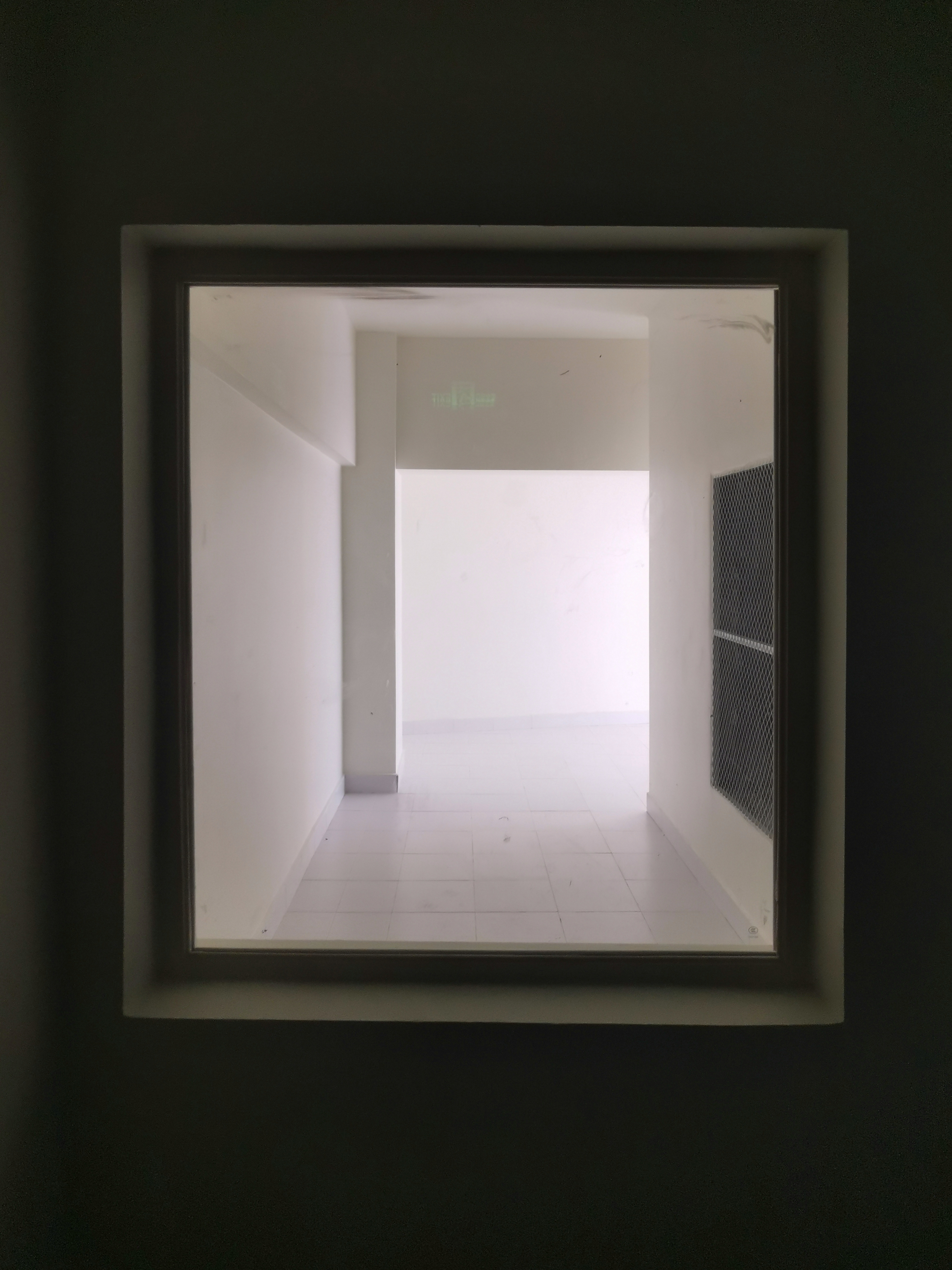 SU CHANG DESIGN RESEARCH OFFICE © 2023