四十八雙手的日記 Diaries of Forty-Eight Hands
香港大學紐魯詩樓建築展廊 HKU Knowles Architecture Gallery
2022.2.8-3.7
"In his trip to South America Bruce Chatwin encountered an old lady walking the desert carrying an aluminum ladder on her shoulder. It was German archeologist Maria Reiche studying the Nazca lines. Standing on the ground, the stones did not make any sense; they were just random gravel. But from the height of the stair those stones became a bird, a jaguar, a tree or a flower."

In January 2022, 24 undergraduate students from HKU Architecture designed and built four sets of timber structures along the Kuk Po village water dike. We are interested in how the travel writer Bruce Chatwin captured Maria Reiche's actions – carrying, walking, looking, measuring – and her use of a ladder to understand the Nazca stone lines. It implies a technique of conceiving architecture as a tool to establish our bodily relationship to geography, as well as its efficacy to help humans make sense of the secrets and potentialities of the territory.

At Kuk Po, each structure invites visitors to orient their bodies towards the surrounding landscape and open up new vista: rising tides, mangroves, trees, migratory birds, hillside villages, Feng Shui forest, and the rapid urban development on the other side of the Starling Inlet. By rebuilding our bodily relationship with the territory, we rethink how to live with nature and contemplate the dialectic relationship between conservation and development.

"Diaries of Forty-Eight Hands" documents and presents the design and construction process of Field Theater, marking the launch of a series of projects ideated by HKU Architecture Centre for Chinese Architecture and Urbanism (CCAU) with Hakka villages in Sha Tau Kok supported by HKSAR Countryside Conservation Funding Scheme (CCFS). A student-led performance will be hosted at Field Theater in March to mark the opening of "Kuk Po Vision", an exhibition on the village's architecture, landscape, and history.


Workshop Lead:
Su Chang, Tianying Li with Weijen Wang

Students:
Fong Yan Nok Joanna, Iu Shing Chun Chris, Kong Ling Yiu Yoyo, Ku Wun Lucinda, Lau Wing Lam Ally, Law Tsz Hin, Lo Shui Fung Sherman, Mao Yue Yang Lesley, Wong Lok Yu Angel, Wu Wan Sheung Ada, Zhou Yuying Cherrie

Kim Daegeun, Ma Ho Ching, Hon Ming Rou, Pak Hei Nam, Tam Wing Huen Raven, Wong Chung Hei Matthew, Wong Chun Yan Oscar, Zhu Yalan Julia

Liu Yiran

Special Thanks to:
Sherman Lam (BAAS '20), Jacky Lai (BAAS '20), Tian Mengxiao (HKU Architecture CCAU post-doctoral fellow)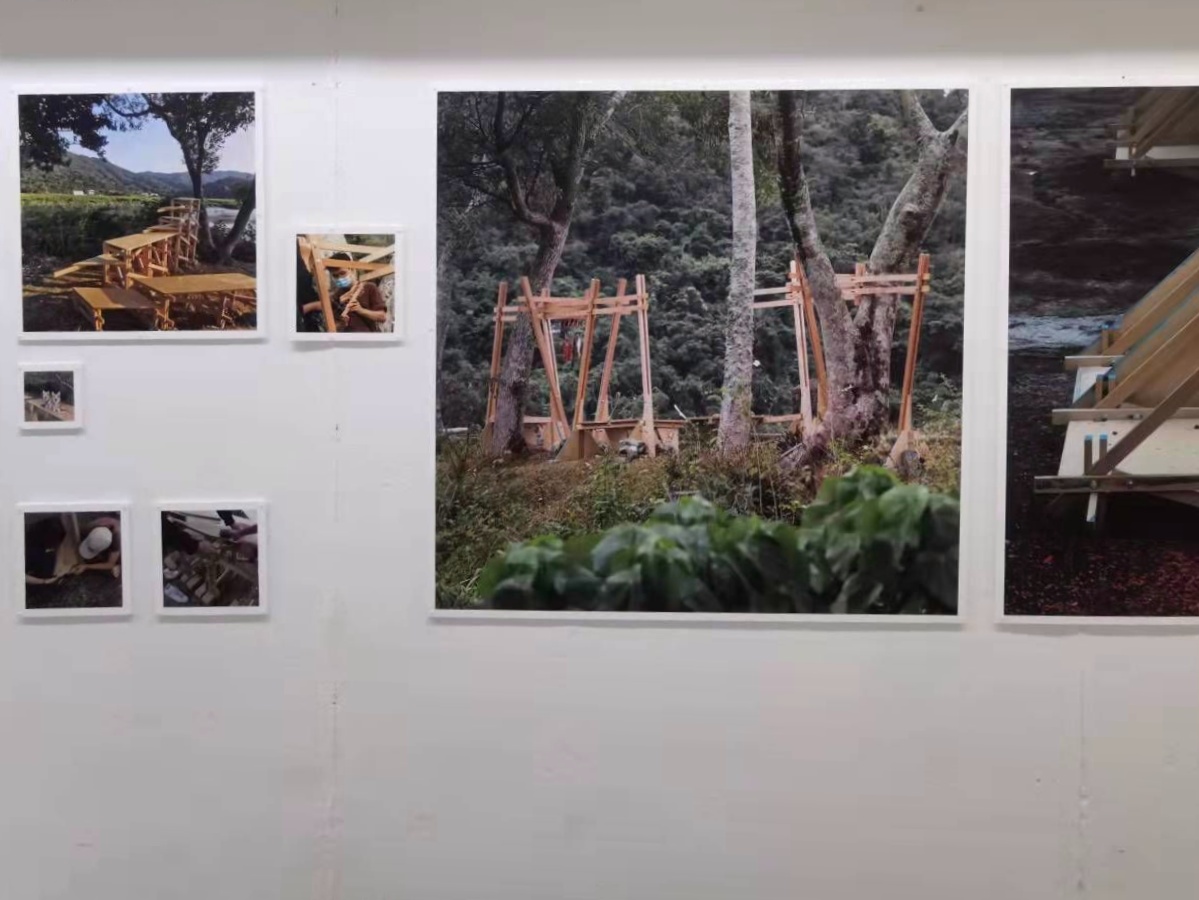 SU CHANG DESIGN RESEARCH OFFICE © 2023