廊靜意動:佳士得20/21世紀藝術展陳設計
Moving Thresholds: Christie's 20/21 Century Art Exhibition Design
香港會議展覽中心
Hong Kong Convention and Exhibition Centre
2021 -2023


佳士得20/21世紀藝術預展空間設計在考慮展陳空間理想比例的同時,引入一系列過渡空間——門、道、廊等——創造空間彈性,以適應團隊不斷變化的展陳需求。來自不同地區、文化背景的畫作與藝術品在空間中漸次呈現,創造出珍奇屋式的、不斷發現藝術的空間體驗。設計策略旨在創造獨特空間體驗的同時保持設計的可適性與可調節性,最大程度滿足團隊的藝術策展需求。

The design for 20/21C Art at Christie's Asia Auction Exhibitions is prompted by the need to accommodate a constantly-evolving list of artworks, often until the move-in day of the exhibition. Thinking beyond the typical exhibition paradigms, often scrutinized and static, our design strategy aims to create a specific and unique spatial experience while maintaining a generic quality for constant adaptation by the specialist team.

The designs introduce a series of idiosyncratic, figurative threshold spaces- portals, passages, and porches - into a field of well-proportioned showrooms, facilitating the flexible adaptation by the Evening Sale and Day Sale teams, while allowing the surprising encounters of the art from different geographical and cultural backgrounds, creating a Wunderkammer-like, micro-infrastructure for the discovery of the art.

團隊
Team
蘇暢、林語詩、林顯峰、邵陽、江令瑤
Su Chang, Lam Yu Sze, Lam Hin Fung Sherman, Nora Shao Yang, Kong Ling Yiu

攝影
Photography
紀翔、徐亮
Ji Xiang, Xu Liang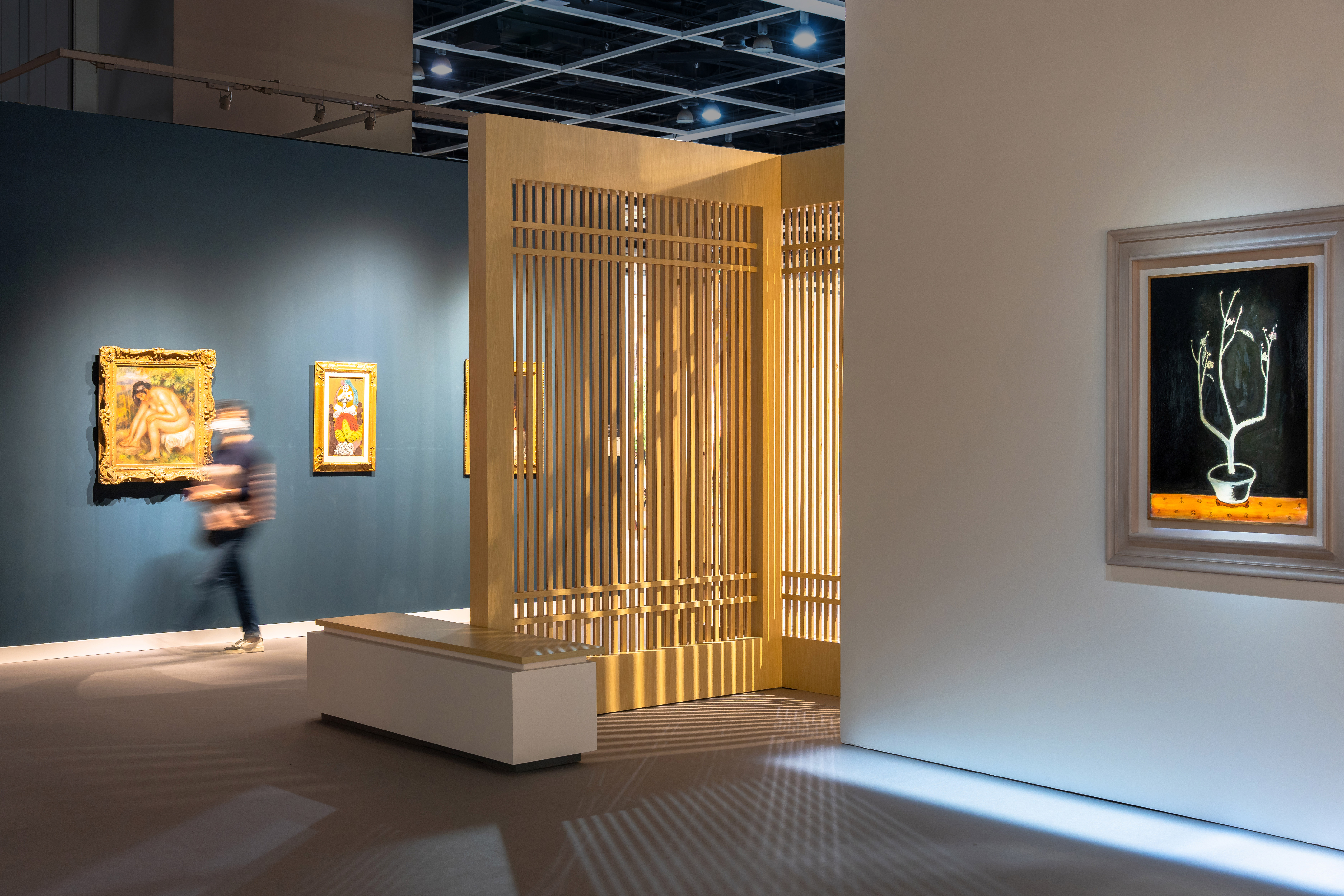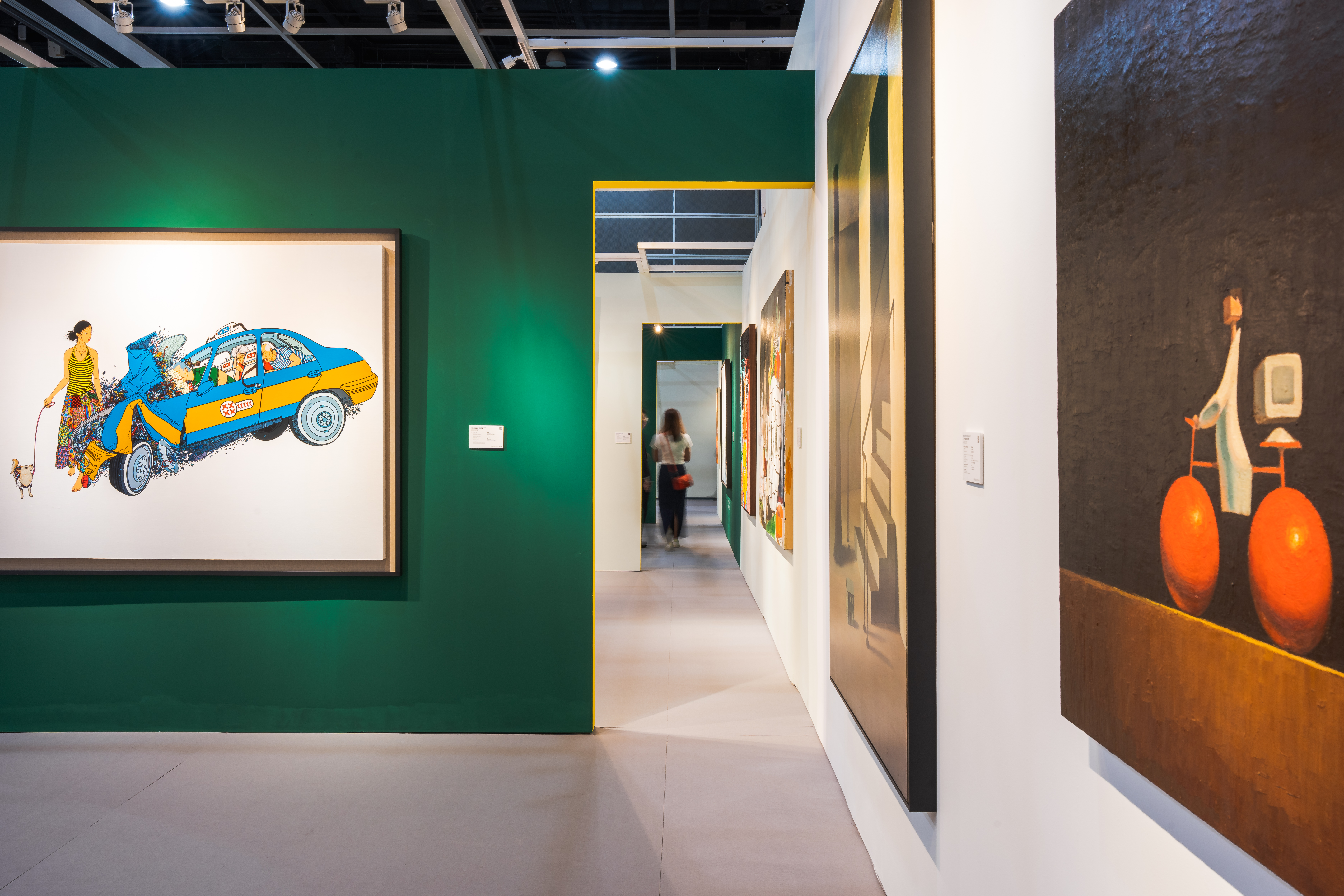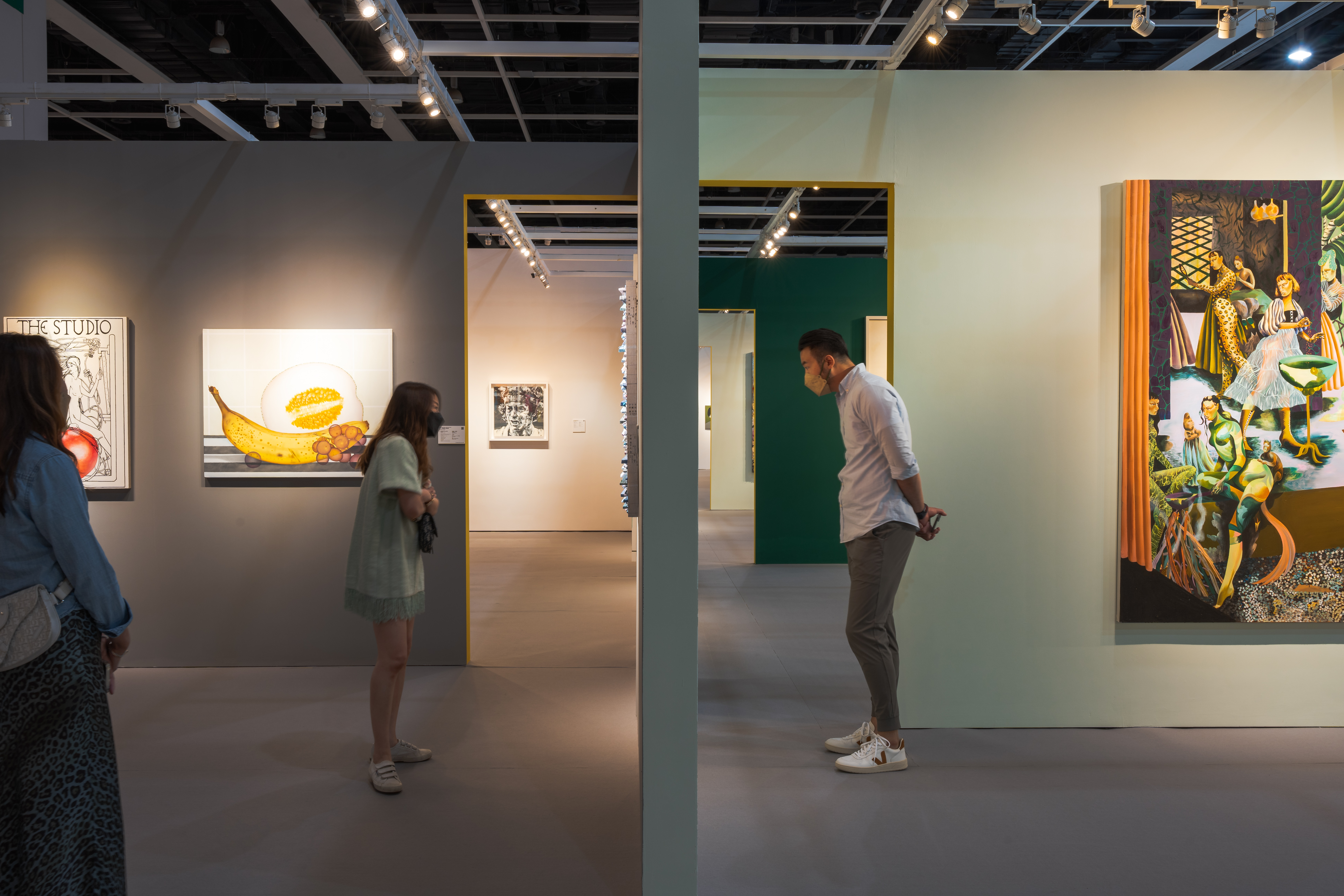 SU CHANG DESIGN RESEARCH OFFICE © 2023